Price increases and shortages are usually connected. What about pharmaceuticals?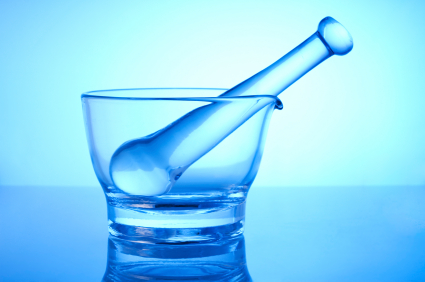 The notorious case of the "Pharma Bro", Martin Shkreli, who bought an old drug, Daraprim, and quickly raised its price by 50 times, caused a considerable stir in the United States, becoming an election issue. Quebec-based company Valeant has also come under fire for dramatically raising prices of numerous old drugs.
Basic economics says that price increases, or the ability to increase prices, go hand-in-hand with shortages. I am wondering if there is a connection between recent headlines and an older issue. Both point to a fragility of our pharmaceutical drug supply system.
Drug shortages, particularly shortages of older generic drugs, have been a issue in Canada that the federal government has not yet dealt with properly. Over four years ago, I heard about this from Dr. Jackie Duffin of Queen's University. Dr. Duffin's site contains a lot of good background information. The issue came before the House of Commons in committee and in House debate during my time there, and I was even able to bring it up in Question Period.
There is a Canadian drug shortage reporting site run by industry at the federal government's behest. It has been mandatory to report shortages in advance since February 2015 but Dr. Duffin tells me that many are reported only when they happen or when somebody complains. In short, it is not a comprehensive database of shortages.
Because price increases and shortages go hand in hand, I decided to look up shortage reports for some of the drugs whose prices have been increased dramatically by their manufacturer. It looks to me like a number of them appear in the Canadian drug shortage database. The following is what I found. I did not conduct a comprehensive seach:
| | | |
| --- | --- | --- |
| Brand and chemical name of drug with price hike noted in the press |  Shortage noted on Canadian reporting site  (manufacturer, year of shortage[s]) |  Notes |
| Nitropress, Sodium Nitroprusside, Nipride | — |   |
| Isuprel, isoproterenol | Sandoz, 2013-14 | |
| Syprine, trientine hydrochloride, trientine | — | is an alternative to penicillamine/Cuprimine (binds to copper and helps excrete it for individuals with Wilson's disease) |
| Cuprimine, penicillamine | — | |
| Glumetza, metformin hydrochloride | Teva 2013, Apotex 2015-, Valeant 2015-, JAMP Pharma 2015-, Astrazeneca 2014-15 |   |
| Mephyton, Phytonadione | — | |
| Edecrin, Etacrynic acid, ethacrynic acid | — | |
| Zegerid, omeprazole | Sanis Health 2014, 2015; Teva 2015 | |
| Daraprim, pyrimethamine | — | |
| Vimovo, esomeprazole, naproxen | Pediapharm 2014, Pharmascience 2014, Teva 2015 | |
| Dutoprol, metoprolol succinate, Hydrochlorothiazide | Pharmascience 2014, Laboratoire Riva 2014, Sondoz 2014, 2015, Teva 2015, Mylan Pharma 2014, Valeant 2014 | |
| Tasmar, Tolcapone | — | |
| Zonegran, zonisamide | — | |
Maybe there is a connection. In my opinion at least a more systematic investigation is warranted, and might reveal useful information.
Dealing with, or at least understanding the nature of drug shortages, must be part of any action by our federal and provincial governments to reduce the cost of pharmaceuticals. This is timely because cutting drug costs is something that the new federal government and the provinces have been discussing recently.
It is known that the drug shortage shortage problem is an international one. Indeed the World Health Organization recently published a report on it. It has to do with things like bulk buying policies in the U.S., supply chains in Asia, and increasing demand in developing countries as well as the practices of pharmaceutical companies. The federal government's previous approach was to delegate the problem to the provinces, who are responsible for the operation of their own health care systems. I think that was a poor way to deal with it. Instead, the Ministries of Health, Innovation Science and Technology and Economic Development, and Global Affairs Canada need to work together with international partners to first get a deeper understanding of the world-wide problem of drug shortages and then hopefully find a way to manage it in Canada.